Salubell Synergy® Circulation
Tired legs?
Description
Description
FOOD SUPPLEMENT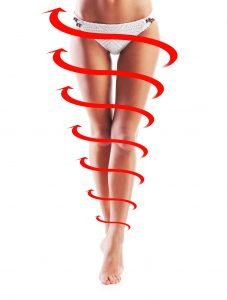 INGREDIENTS: fruit powder concentrate of bitter orange (Citrus aurantium), fruit powder concentrate of bilberry (Vaccinium myrtillus), vitamin C, taurine, L-arginine, niacin, citric bioflavonoids, zinc oxide, vitamin E, β-carotene, riboflavin, thiamin, Chromium (III) chloride, sodium selenite.
Vitamin C contributes to normal collagen formation for the normal functions of blood vessels in the context of a balanced and varied diet and healthy lifestyle.
DIRCTIONS FOR USE: 1-2 vials a day in the main meals, diluted in a glass of juice.
ON SALE AT PHARMACIES
Additional information
Additional Information
| | |
| --- | --- |
| Código Nacional | CN 184467.5 |