Salubell Essentials® Tea Tree
It enhances the flavour of your tea
Description
Description
GENERAL CHARACTERISTICS
Name: TEA TREE (Melaleuca alternifolia)
Chemotype (aromatic molecules): Terpinene-4ol, γ-terpinene
Distilled part: Leaves.
Extraction method: steam distillation
MORPHOLOGICAL DESCRIPTION
It is a species of tree or tall shrub in the Myrtaceae family reaching 5 m in height. Endemic to Australia, it grows in swampy flats. Tea tree leaves are narrow, aromatic and linear. Flowers are white and arranged in spikes of 3-5 cm long. The fruit is small, woody and cup-shaped.
PHYSICAL CHARACTERISTICS (ORGANOLEPTIC):
Colour and appearance: From colourless to soft yellow.
Scent: Pungent, herbaceous, medicinal, camphorated and acrid.
CHEMICAL FAMILY OF THE AROMATIC MOLECULES: Terpinene-4ol and Terpinene.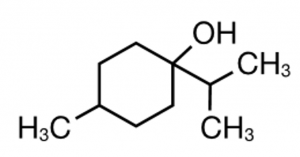 Belongs to the group of Monocyclic Monoterpenes.
CULINARY ACTIVITY:
The Tea Tree was named by the English adventurer James Cook when he arrived to the shores of Australia in 1770. When their reserves of tea run out, his team decided to brew the leaves of this tree. Although the taste was strong, they liked its freshness and decided to name it tea tree.
DIRECTIONS FOR USE:
Take it always diluted, 1-2 drops in 250 g of nourishment (juice, tea, salads…). Maximum 1 a day.
ON SALE AT PHARMACIES
Additional information
Additional Information
| | |
| --- | --- |
| Código Nacional | CN 184480.4 |