Salubell Essentials® Rosemary
Ideal to scent hot or cold beverages
Description
Description
GENERAL CHARACTERISTICS
Name: ROSEMARY (Rosmarinus officinalis)
Chemotype (aromatic molecules): 1.8 cineole, alpha-pinene, camphre
Distilled part: Flowering tops
Extraction method: steam distillation
MORPHOLOGICAL DESCRIPTION
Strongly aromatic woody, perennial shrub with green needle-like leaves and light blue flowers. It is very ramified and occasionally stocky and can grow up to 2 m high. It belongs to the family of the Lamiaceae.
PHYSICAL CHARACTERISTICS (ORGANOLEPTIC):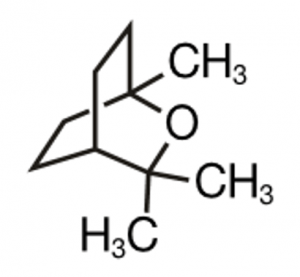 Colour and appearance: colourless to yellow.
Scent: fresh and herbaceous.
CHEMICAL FAMILY OF THE AROMATIC MOLECULES: 1.8 Cineole
Belongs to the group of Terpenic Oxides.
CULINARY ACTIVITY:
As it is highly aromatic, it is frequently used with fish, meat, game, herbal teas, soups, vegetables, pulses, cheese, sauces, salads and bread. In some countries, it is used in a great many rice dishes and works well in either fresh or dried forms. This chemotyped essential oil is found in many condiments to flavour all kind of food and beverages.
DIRECTIONS FOR USE:
Take it always diluted, 1-2 drops in 250 g of nourishment (juice, tea, salads…). Maximum 3 times a day.
ON SALE AT PHARMACIES
Additional information
Additional Information
| | |
| --- | --- |
| Código Nacional | CN 184496.5 |