Salubell Essentials® Peppermint
Aromatic and fresh touch combined with a distinctive spicy taste
Description
Description
GENERAL CHARACTERISTICS
Name: PEPPERMINT (Mentha piperita)
Chemotype (aromatic molecules): Menthol, menthone
Distilled part: Aerial part
Extraction method: steam distillation
MORPHOLOGICAL DESCRIPTION
Herbaceous perennial plant that grows to be 1 m tall, with underground stems called rhizomes with which it spreads easily. It is also known as Lycopus europaeus or bugleweed, and it is a cross between watermint and spearmint (Mentha Viridis). It belongs to the large family of the Labiatae, common in the Mediterranean area. Widely used in the Greco-Roman culture, it is cultivated in many different parts of the world such as Italy, the United States, Japan, and the United Kingdom. The USA is the biggest producer of peppermint oil in the world, although European essential oil is considered the best.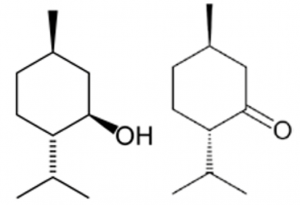 PHYSICAL CHARACTERISTICS (ORGANOLEPTIC):
Colour and appearance: pale yellow to greenish yellow
Scent: characteristic
CHEMICAL FAMILY OF THE AROMATIC MOLECULES: Menthol and Menthone
Belongs to the group of Alcohol Terpenoids and Terpenic Ketones.
CULINARY ACTIVITY:
The culinary use of this plant is very old. Romans and Greeks used it to flavour meals and wine, as this essential oil brings an aromatic, refreshing and spicy touch.
DIRECTIONS FOR USE:
Take it always diluted, 1-2 drops in 250 g of nourishment (juice, tea, salads…). Maximum 3 times a day.
ON SALE AT PHARMACIES
Additional information
Additional Information
| | |
| --- | --- |
| Código Nacional | CN 184493.4 |