Salubell Essentials® Patchouli
An exotic touch to your meals
Description
Description
GENERAL CHARACTERISTICS
Name: PATCHOULI (Pogostemon cablin)
Chemotype (aromatic molecules): Patchoulol, alpha-guaiene, delta-guaiene
Distilled part: Leaves
Extraction method: steam distillation
MORPHOLOGICAL DESCRIPTION
Evergreen bushy plant of the Lamiaceae family that grows to the height of 1 m, with a strong pilose stem, big leaves, and fragrant velvety white flowers with purple nuances. It is native to Southeast Asia, and nowadays is extensively cultivated in South America and other tropical regions.
PHYSICAL CHARACTERISTICS (ORGANOLEPTIC):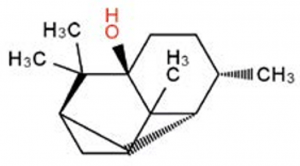 Colour and appearance: dark brown
Scent: characteristic and woody
CHEMICAL FAMILY OF THE AROMATIC MOLECULES: Patchoulol
Belongs to the group of Sesquiterpenes.
CULINARY ACTIVITY:
Patchouli has been used for thousands of years and it used to be a very valuable plant. This chemotyped essential oil is increasingly being used to add an exotic touch to well-seasoned dishes.
DIRECTIONS FOR USE:
Take it always diluted, 1-2 drops in 250 g of nourishment (juice, tea, salads…). Maximum 1 a day.
ON SALE AT PHARMACIES
Additional information
Additional Information
| | |
| --- | --- |
| Código Nacional | CN 184495.8 |