Salubell Essentials® Mandarin
Exceptional Seasoning for sweet and sour sauces
Description
Description
GENERAL CHARACTERISTICS
Name: MANDARIN (Citrus reticulata)
Chemotype (aromatic molecules): d-limonene
Distilled part: Fresh bark (peel).
Extraction method: cold pressing

MORPHOLOGICAL DESCRIPTION
Small evergreen tree that grows up to 6 m high, with shiny leaves, fragrant flowers and fleshy fruit. It belongs to the Rutaceae family. Originally from Western Asia, it was introduced in Europe and traded around the Mediterranean coast.
PHYSICAL CHARACTERISTICS (ORGANOLEPTIC):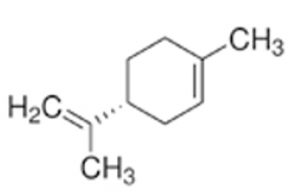 Colour and appearance: orange

Scent: citric and fresh.
CHEMICAL FAMILY OF THE AROMATIC MOLECULES: d-limonene.
Belongs to the group of Monoterpenes.
CULINARY ACTIVITY:
This chemotyped essential oil is used for flavouring sweet and sour sauces. Mandarin is gastronomically considered an excellent ingredient because, apart from being eaten as a fruit, it is fantastic to prepare juice, marmalade and liquors. Besides, its taste is highly valued in confectionery industry and its extract is used for producing pastries, sweets and candy.
DIRECTIONS FOR USE:
Take it always diluted, 1-2 drops in 250 g of nourishment (juice, tea, salads…). Maximum 3 times a day.
ON SALE AT PHARMACIES
Additional information
Additional Information
| | |
| --- | --- |
| Código Nacional | CN 184492.7 |