Salubell Essentials® Lemon
It makes everything nice: desserts, cocktails, stews, etc.
Description
Description
GENERAL CHARACTERISTICS
Name: LEMON (Citrus medica limorum)
Chemotype (aromatic molecules): d-limonene
Distilled part: Fresh bark (peel).
Extraction method: Cold pressing
MORPHOLOGICAL DESCRIPTION
Evergreen shrub with big, leathery leaves with a spine in the base, scalloped edges and clear spots that can be seen against the light. It belongs to the Rutaceae family, and its flowers are strongly scented. It was originally found in tropical and subtropical regions of Asia, but has later been introduced in many regions with a warm climate like Spain, South Africa, Australia and the United States.
PHYSICAL CHARACTERISTICS (ORGANOLEPTIC):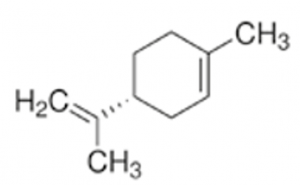 Colour and appearance: pale yellow to greenish yellow.
Scent: citric, fresh, intense.
CHEMICAL FAMILY OF THE AROMATIC MOLECULES: d-limonene.
Belongs to the group of Monoterpenes.
CULINARY ACTIVITY:
Lemon chemotyped essential oil is one of the most used oils in cuisine in every culture thanks to its culinary, medicinal and preservative properties. It is used in beverages, juices, salad dressings, and combined with honey or yogurt.
DIRECTIONS FOR USE:
Take it always diluted, 1-2 drops in 250 g of nourishment (juice, tea, salads…). Maximum 3 times a day.
ON SALE AT PHARMACIES
Additional information
Additional Information
| | |
| --- | --- |
| Código Nacional | CN 184491.0 |