Salubell Essentials® Lavender
It goes perfectly with apricot jam
Description
Description
GENERAL CHARACTERISTICS
Name: LAVENDER (Lavandula angustifolia)
Chemotype (aromatic molecules): Linalool and linalyl acetate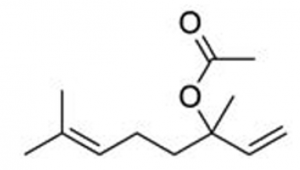 Distilled part: Flowering tops
Extraction method: steam distillation
MORPHOLOGICAL DESCRIPTION
Strongly aromatic evergreen shrub in the family Lamiaceae that grows up to 1 m high, with woody stems with hairs. It has narrow linear leaves and produces spikes of purple-blue flowers. This plant is native to the Mediterranean and tends to hybridize, leading to more resistant species which can survive with low water consumption in calcareous soils.
PHYSICAL CHARACTERISTICS (ORGANOLEPTIC):
Colour and appearance: pale yellow to soft yellow.
Scent: rustic and ethereal.
CHEMICAL FAMILY OF THE AROMATIC MOLECULES: Linanool, Linalyl acetate.
Belongs to the group of Alcohol Terpenoids and Terpenic Esters.
CULINARY ACTIVITY:
Lavender chemotyped essential oil is a great combination for chamomile, mint, anise, lemon balm, lime and passionflower teas. Lavender is also one of the most popular aromatic herbs from the French cuisine – the Herbes de Provence, along with rosemary, thyme and basil, among others.
DIRECTIONS FOR USE:
Take it always diluted, 1-2 drops in 250 g of nourishment (juice, tea, salads…). Maximum 1 a day.
ON SALE AT PHARMACIES