Salubell Essentials® Lavandin
Bring France to your table with this essential oil
Description
Description
GENERAL CHARACTERISTICS
Name: LAVANDIN (Lavandula hybrida)
Chemotype (aromatic molecules): Linalool and linalyl acetate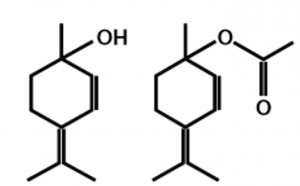 Extraction method: steam distillation
MORPHOLOGICAL DESCRIPTION
It is a hybrid species of Lavandula angustifolia (lavender) and Lavandula latifolia (spike lavender), with similar botanical features. Lavandin essential oil's composition is an intermediate of its two progenitor plants, altough it has sweeter perfumery notes when it evaporates.
PHYSICAL CHARACTERISTICS (ORGANOLEPTIC):
Colour and appearance: pale yellow to soft yellow.
Scent: Rustic and ethereal.
CHEMICAL FAMILY OF THE AROMATIC MOLECULES: Linanool, Linalyl acetate.
Belongs to the group of Alcohol Terpenoids and Terpenic Esters.
CULINARY ACTIVITY:
Lavandin is typical of the French cuisine, where it is often used as seasoning for meats, sweets, ice creams and drinks. That is why this essential oil is so perfect for dishes from this fine cuisine.
DIRECTIONS FOR USE:
Take it always diluted, 1-2 drops in 250 g of nourishment (juice, tea, salads…). Maximum 1 a day.
ON SALE AT PHARMACIES
Additional information
Additional Information
| | |
| --- | --- |
| Código Nacional | CN 184490.3 |