Salubell Essentials® Ginger
One of the most popular spices in sauces and drinks
Description
Description
Name: GINGER (Zingber Officinale)
CHEMOTYPE  (aromatic molecules) Alpha-zingiberene, beta-sesquiphellandrene and beta-bisabolene
Distilled part: Dried root.
Extraction method: steam distillation.
MORPHOLOGICAL DESCRIPTION
Herbaceous perennial plant in the Zingiberaceae family that can grow up to 1 m high, with a thick spreading pungent root and characteristic reddish stems. It is cultivated in nearly every tropical country, being Jamaica the main producer worldwide.
PHYSICAL CHARACTERISTICS (ORGANOLEPTIC)
Colour and appearance: colourless to pale yellow
Scent: citric and fresh.
CHEMICAL FAMILY OF THE AROMATIC MOLECULES: Alpha-zingiberene.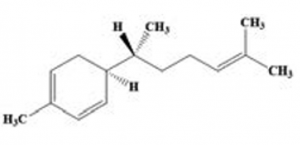 Belongs to the group of sesquiterpenes.
CULINARY ACTIVITY:
Ginger is widely used as a spice in cuisine, although it can be found in different forms ranging from its fresh variety to caramel. Its flavour is strong, pungent, and slightly sweet.
DIRECTIONS FOR USE:
Take it always diluted, 1-2 drops in 250 g of nourishment (juice, tea, salads…). Maximum 3 a day.
ON SALE AT PHARMACIES.
Additional information
Additional Information
| | |
| --- | --- |
| Código Nacional | CN 184488.0 |