Salubell Essentials® Eucalyptus
Enhance the flavour of your dishes like a professional chef
Description
Description
GENERAL CHARACTERISTICS
Name: EUCALYPTUS (Eucalyptus Globulus)
Chemotype (aromatic molecules): Eucalyptol (1.8 cineole)
Distilled part: Fresh leaves
Extraction method: steam distillation
MORPHOLOGICAL DESCRIPTION
Beautiful evergreen tree belonging to the Myrtaceae family that can reach 90 metres. It is native of Australia and Tasmania, where there are more than 300 species, but it has spread around the world. Because of its fast-growing properties, it is used in the production of paper and wood. Young trees have oval blueish-green leaves, while mature trees develop long narrow yellowish leaves. The flowers are creamy white in colour and the bark is silver-grey, often covered with a white powder.
PHYSICAL CHARACTERISTICS (ORGANOLEPTIC):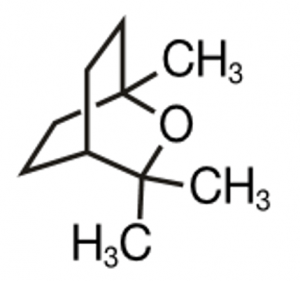 Colour and appearance: colourless to pale yellow.
Scent: characteristic between mint and turpentine.
CHEMICAL FAMILY OF THE AROMATIC MOLECULES: 1.8 Cineole (Eucalyptol)
Belongs to the group of Terpenic Oxides.
CULINARY ACTIVITY:
The use of Eucalyptus chemotyped essential oil is widely spread in high national and international cuisine to flavour teas, salads, creams made from potatoes, and edible fats like butter.
DIRECTIONS FOR USE:
Take it always diluted, 1-2 drops in 250 g of nourishment (juice, tea, salads…). Maximum 3 a day.
ON SALE AT PHARMACIES
Additional information
Additional Information
| | |
| --- | --- |
| Código Nacional | CN 184486.6 |