Salubell Essentials® Cinnamon
It combines perfectly with desserts, coffee, herbal tea and milkshakes
Description
Description
GENERAL CHARACTERISTICS
Name: CINNAMON CASSIA (Cinnamomum cassia)
Chemotype (aromatic molecules): Cinnamic aldehyde
Distilled part: Leaves.
Extraction method: steam distillation
MORPHOLOGICAL DESCRIPTION
It is a slender evergreen tree that grows to 20 metres tall and belongs to the Lauraceae family. It has leathery evergreen leaves, small white flowers and fruits with the size of an olive. This tree, originating from warm climate countries such as South India and Sri Lanka, and cultivated in many countries.
PHYSICAL CHARACTERISTICS (ORGANOLEPTIC):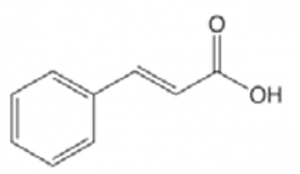 Colour and appearance: from yellow to brown.
Scent: spicy, deep, woody.
CHEMICAL FAMILY OF THE AROMATIC MOLECULES: Cinnamic aldehyde.
Belongs to the group of Aldehydes.
CULINARY ACTIVITY:
Cinnamon takes the stage in some of our favourite desserts, coffees, teas and milkshakes. With a pleasant scent and a woody, sweet and delicate flavour, it is very popular in the preparation of sweet and savoury dishes. In Arab countries, cinnamon is used mostly for flavouring various meat dishes. The use of cinnamon has now expanded into oenology and baking.
DIRECTIONS FOR USE:
Take it always diluted, 1-2 drops in 250 g of nourishment (juice, tea, salads…). Maximum 3 times a day.
ON SALE AT PHARMACIES
Additional information
Additional Information
| | |
| --- | --- |
| Código Nacional | CN 184483.5 |