Salubell Essentials® Camphor
A different touch on your beverages and ice creams
Description
Description
GENERAL CHARACTERISTICS
Name: CAMPHOR (Cinnamomun camphora)
Chemotype (aromatic molecules): 1,8 cineole, limonene, alpha pinene.
Oil obtained: Through steam distillation.
Distilled part: Bark.
MORPHOLOGICAL DESCRIPTION
The Camphor tree is a large evergreen tree in the Lauraceae family, native to tropical Asia, Malaysia, Taiwan and Japan.
This tree grows up to 30 m tall and has yellowish brown branches and roots with scales.
PHYSICAL CHARACTERISTICS (ORGANOLEPTIC):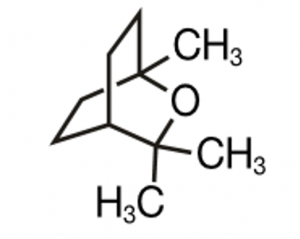 Colour and appearance: Colourless.
Scent: Characteristic, intense, fresh
CHEMICAL FAMILY OF THE AROMATIC MOLECULES: 1.8 Cineole (Eucalyptol)
Belongs to the chemical group of Monoterpenic Monoxides.
CULINARY ACTIVITY:
In ancient China, during the Chang dynasty, Camphor was used for flavouring a sweet food that we now know as ice cream.
DIRECTIONS FOR USE:
Always dilute one to two drops in 250 g of food or drink (juice, herbal tea, salad, etc.). Maximum once a day.
ON SALE AT PHARMACIES
Additional information
Additional Information
| | |
| --- | --- |
| Código Nacional | CN 184479.8 |