Salubell Essentials® Aloe Vera Soothing Oil
Organic aloe vera extract oil, with hydrating and regenerative properties for the skin
Description
Description
Cosmetic vegetable oil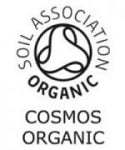 100% CERTIFIED NATURAL & ORGANIC COSMETICS.
Soil Association Certified Organic Beauty Product.
Format: 50 ml with spray

Recommended for all skin types, especially sensitive skin.
INGREDIENTS:
ARGAN. Aloe Barbadensis Var. Miller extract
SUNFLOWER OIL. First cold-pressed Helianthus Annuus seeds
100 % of the total ingredients are from natural origin.
99,9% of the total ingredients are from organic farming.
PROPERTIES
Aloe vera oil provides nutrients that benefit your skin.
This organic oil is 100% pure from vegetable origin which actively supports skin regeneration.
It is perfect to maintain your skin's natural barrier function thanks to its richness in fatty acids.
It preserves your skin's elasticity and improves skin hydration.
Perfect to apply after sun exposure and to reduce redness after waxing.
It calms sensitive red skin after beauty treatments or for mild sunburns.
It does not obstruct pores and is immediately absorbed by the dermis, without leaving a greasy sensation.
INSTRUCTIONS FOR USE: Apply as needed on skin with a gentle massage until completely absorbed.
✓ No parabens
✓ No artificial colourings
✓ No synthetic fragrances
✓ No PEG emulsifiers
✓ No mineral oils/ paraffin
✓ No ingredients of animal originl
✓ Recyclable packaging
ON SALE AT PHARMACIES.
Additional information
Additional Information
| | |
| --- | --- |
| Código Nacional | CN 184480.4 |